---



Sile's Great Grandparents


June 27, 2006
09:11 PM

Sile's Great Grandparents


And while I'm on the subject of Great Grand Parents.....

In Skerries a couple of week ends ago I came across another photo of Sile'e Great Grandmother. Teresa Brady from New Ross who was married in the 1890's.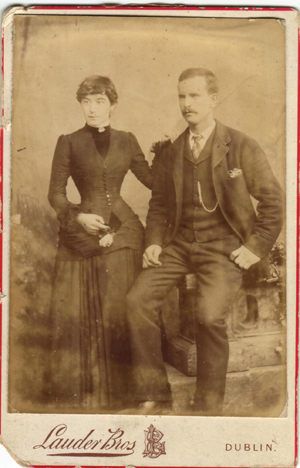 This was taken of the happy couple in Dublin , one imagines from their obvious youth that it was shortly after their wedding,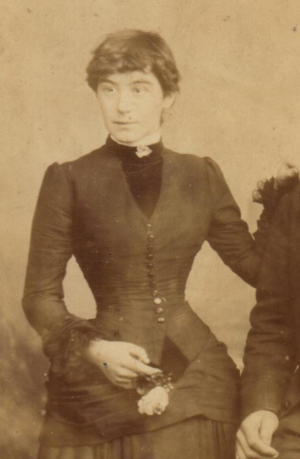 The amazing thing is that full length the beautiful Teresa is even more attractive.
Just look at that figure, the waist must have been about 18 inches at most.
Was she excruciatingly squeezed in by whalebone or was she really that shape?
Either way she cuts a particularly fine figure.
0 Comments
---