---



Spring in the Languedoc


March 31, 2008
09:33 PM

Spring in the Languedoc


I didn't have much time for taking photographs this time in the Languedoc but here are a few shots which I took that I like.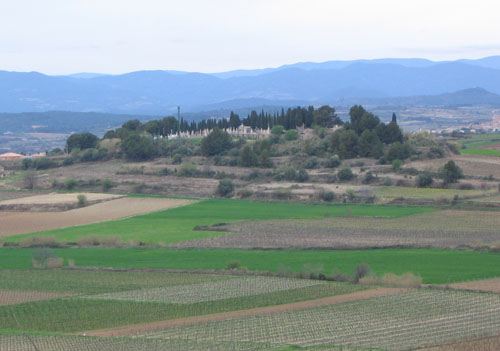 Walking along the hills by the village you notice all the vines are remarkably neat, all have now been pruned to two, or even one shoot.
The wine growers have been out working slowly and hard on their vines all over Easter week end.
The resulting fields are remarkably neat and uniform, the Peuch or hill in the back here is the Peuch Cemtiere which rises over the back of the village.
They bury their dead close to heaven in Thezan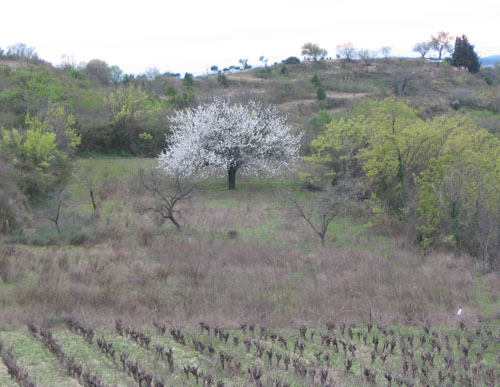 There are many signs of spring now in the fields, quince blossom as well as blackthorn and there, gleaming white in the middle of a field, a cherry covered in flower. Is it wild or carefully nurtured?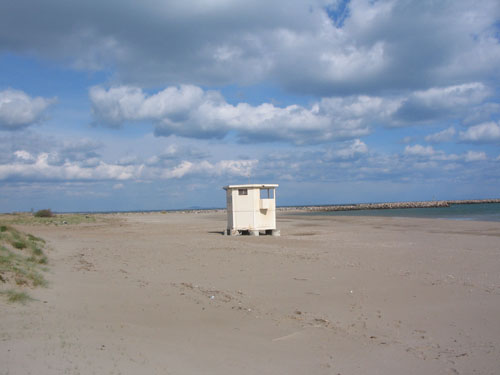 We took one trip to the coast and found this deserted beach, mercifully free of cafes or shops. It is called Les Cabanes de Fleury and it is at the point where the Aude reaches the Mediterranean.
We were alone there except for the lifeguards station.
2 Comments
---