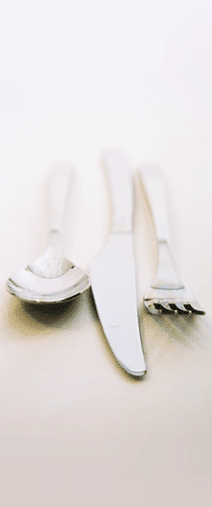 Martin Dwyer

WELCOME FROM MARTIN DWYER

Tel: +353 51 352930
Email: info@martindwyer.com

107 Griffith Place,
Waterford,
Ireland

Martin has now been working as a chef since 1972.

He ran his own restaurant Dwyers in Waterford from 1989 until he sold it in 2004 and retired from restaurant business.

He now works as a freelance Consultant Chef.

He is closely involved in Waterford with the independent supermarket Ardkeen Quality Foodstore as their food consultant and a designer of their very successful "Cook Shop" range of ready prepared fresh meals.

Since 1990 he has done a weekly food slot on WLR FM - local radio here in Waterford and writes a weekly recipe column in local paper Waterford Today.

He has been a member of Euro-Toques, the European organisation of chefs since 1995 and was their Commissioner General for 2005 and 2006.

Having spent 35 years in the business he is now resolved to take life a little easier, but as a compulsive chef there is no way he can stop cooking.

Martin Dwyer, Provence, 2004
Martin & Sile Dwyer, Languedoc, 2006



In December 2006 Martin and Sile bought an old presbytery in the Languedoc in France and have now started to run a Bed and Breakfast which opens again in the Spring of 2010.

You can find a description of the area and the rates for staying and eating in Le Presbytere under Chambre d'Hôte in this site and you will be able to follow this work in progress in Martin's blog Words.