---



Presbytery 3 / Maisons


December 10, 2006
12:48 PM

Presbytery 3 / Maisons


When we walked back to the house from the Mairie on Thursday we went up one of the tiny narrow lanes, called Ruelles, that connect us to the main shopping streets.
The one we went up was called Rue Captain Gos, I think.
Half way up we came upon this extraordinary house, in the course of renovation.
The carvings are so incredibly beautiful and intricate that they must at least date from the renaissance .
The village, they say, goes back to Roman times but if this was a Roman Villa surely it would be some sort of national monument.
Looked at closely the carvings over the windows are quite extraordinary.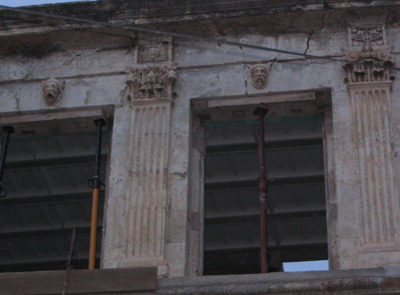 We have a little booklet obout the village but it doesn't seem to mention this house.
Surely this is not because such carving and facades are two a penny here?
I obviously will have to wait before we start to spend more time there before I can satisfy my curiosity on this one.
0 Comments
---