---



All Fall Down


November 02, 2009
11:53 AM

All Fall Down


Síle and I have a bit of a running battle about our Chinaberry Tree in the garden.
We both want it to stay, but, we both agree it needs some pruning to let us see out, our disagreement is one of scale.
I want a radical prune, she something more delicate.

My latest plea to her just yesterday was that she did not realise what a nice view there was when the leaves were gone in the winter.
I had been here without her during last December.

She was down before me this morning and last night had been a hard night of wind and rain.
She suggested I should have a look in the garden.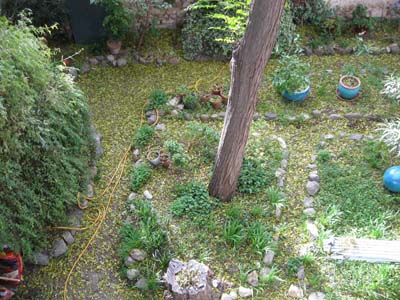 The leaves have started to fall.
Autumn has come to the Languedoc.
3 Comments
---