---



Anglophobia RIP


May 24, 2011
06:29 AM

Anglophobia RIP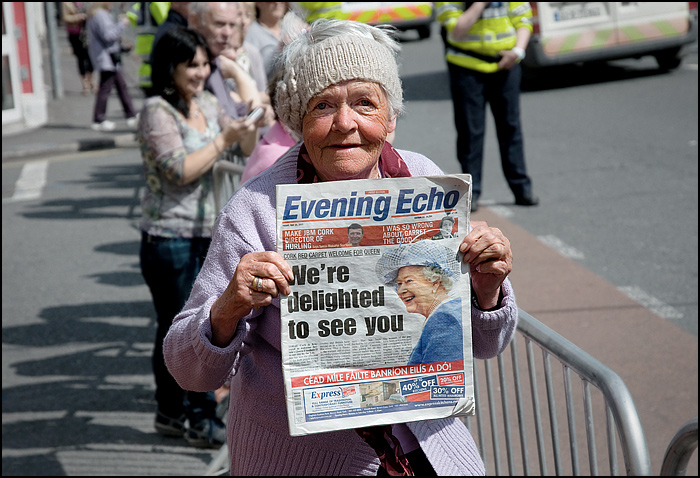 I have borrowed this picture from my friend Venividi's site (I think he'll forgive me , I did it before and he did ) because it is a terrific picture but also it makes me think about the whole phemenon of Brit bashing in Ireland.
Neither my Mother nor Father would have a word said against the royal family in England .
This was nothing to do with blindness of the faults of the British , my mother as a child out walking had Black and Tan soldiers shoot over her head just to scare her, my father showed me pictures of petrol soaked sheets with which the same soldiers had draped around Dwyer and Co in a failed attempt to burn it down during the burning of Cork.
These events didn't shake their respect for the royals or their many friendships and ties with the English .
Seeing this lady , their generation , welcoming the Queen reminds me that for a whole generation , right or wrong , she never stopped being venerated , royally.
4 Comments
---