---



Twilight on the Terrace


October 21, 2016
10:48 AM

Twilight on the Terrace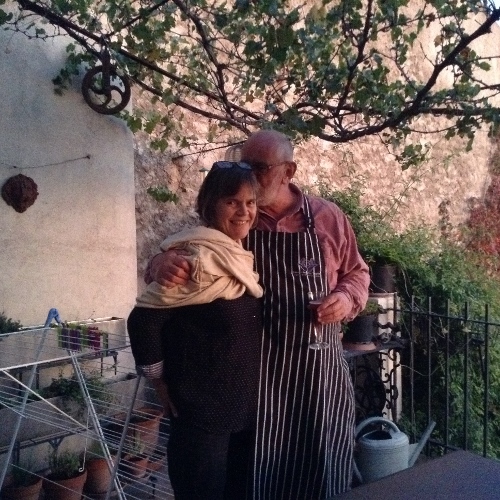 Taken by Sue.
0 Comments
---
Cooking at le Presbytere


October 11, 2016
09:30 AM

Cooking at le Presbytere


Just completed one of my (extremely rare) cookery courses here in Le Presbytere and was looking over my programme for the week.

It is evident (not surprisingly really) that my cooking has become more and more French as I go on.
Among the dishes I cooked for the class were French classics; Dauphinoise Potatoes, Tarte aux Demoiselle Tatin, Petits Gateaux Financieres,Salade Tied de Foie de Canard et Framboises, St Emilion au Chocolat and a simple Omelette Paysanne.

I got more regional, that is more Mediterranean, with a Dorade Roti a la Nicoise, a proper Bourride Setoise with Lotte and a bit of a hybrid Poulet a l'Oseille avec Noilly Prat and a classic Salade Nicoise.

Thrown into the mix also were some recipes from God-Knows -Where like a Spiced Pear and Roquefort Salad,a Magret de Canard with Orange Honey and Ginger, the fashionable Salt Caramel Icecream, a bit of a Gallo Hiberniam marriage of Pork Steak stuffed with Apricots and Pine Nuts and,
just because I do love it so,
my Great Aunt Agnes' Chicken,Grapes, Celery and Bacon Salad. My wonderfol pupils for the week took it all in their stride and left swearing to produce all the recipes in their own kitchens



0 Comments
---
Treble Clef


October 05, 2016
04:19 PM

Treble Clef


The vine puts on a late growth spurt to capture a tune.
0 Comments
---
Colours of Thezan


04:13 PM

Colours of Thezan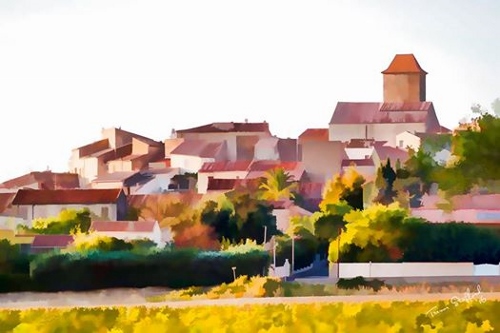 Trevor Staffords picture of the village.

0 Comments
---
Molloys for Breakfast


September 22, 2016
09:21 AM

Molloys for Breakfast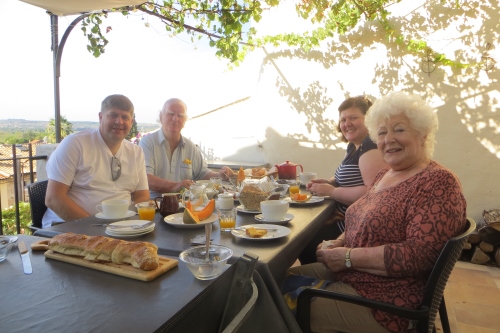 Breakfast on the terrace this morning , great to welcome old friends and my butcher in Waterford for 35 years ! Henry and Mailo Molloy and Garry Pepper and Suzie Molloy

0 Comments
---