---



Safe Depositary


October 23, 2017
12:41 PM

Safe Depositary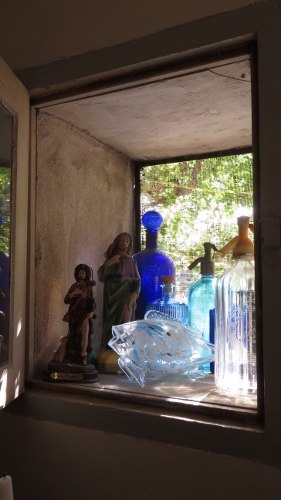 The old wall safe seems to have become a random depositary.
Two Sr Roch's, 2 Soda Syphons,
Two Blue Bottles and a Waterford Frigger Fish.
0 Comments
---
The Cricket Who Fell in Love with the Galway Girls.


October 18, 2017
07:39 AM

The Cricket Who Fell in Love with the Galway Girls.


It all started about three weeks ago when he broke into La Chambre Cheminee and started to sing loudly.

At first we thought that the fact that it was occupied by three ladies from Galway was accidental, now I am not so sure.

Le Grillon, for this man seems to be a cricket, not our usual cicada/cigale (who are busy off somewhere metamorphosing during the winter),Sile managed to find and extracted him from the boudoir of the Galway ladies.

But she then did a kind (if foolish) thing- she released him- live- back into the wild.

This Grillon had no intention in going too far from the Galway ladies.
He set himself up in an Oleander just outside their window and has stayed there ever since, serenading them (now long departed) from sunset to sunrise every night.

Unfortunately our bedroom is directly above La Chambre Cheminee so we are now the recipients of his amorous chanson, and it is very loud, sleep deprivingly loud.

Fortunately our windows when firmly closed keep out his chirping saw but, even in October, we do have warm nights in which a little cooling northern breeze would refresh us but this is not to be.
Several nights recently I have opened the window in the early hours only to find Monsieur Grillon singing away at the top of his voice. I have tried to reason with him but he is too cute (or too smitten) and every time I approach his tree he falls silent- only to start up again (mockingly) the minute my back is turned.
I can only be grateful that the nights are getting colder, sleeping with the window shut is getting easier.


0 Comments
---
Promenade en Bateau


October 14, 2017
07:41 AM

Promenade en Bateau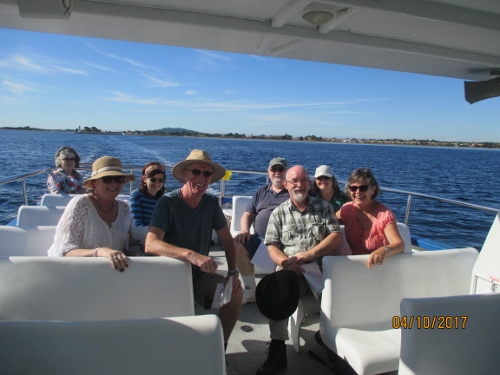 Our Nature Strollers take a little Promenade en Bateau au bord de Le Bassin de Thau.
0 Comments
---
Kestrel


October 11, 2017
05:27 PM

Kestrel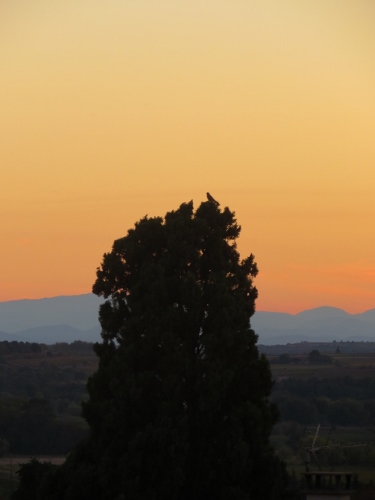 Kestrel on a tree at sunset with the Pyrenees behind.
From the terrace.
0 Comments
---
Next Years Walks


October 10, 2017
12:10 PM

Next Years Walks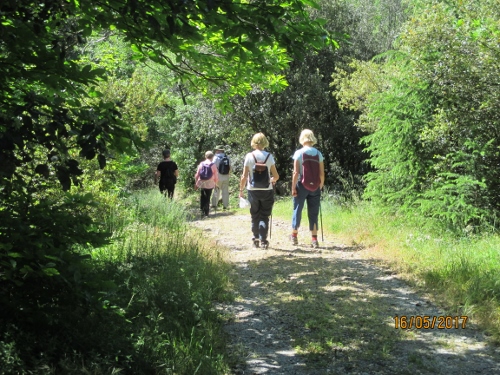 Even though our last Autumn Walking Course has only just departed we are already getting enquiries for our courses in 2018 so I have put next years dates up in the website: www.lepresbytere.net/courses.
0 Comments
---