---



Notre Dame des Pins Espondhilon


November 30, 2016
09:04 AM

Notre Dame des Pins Espondhilon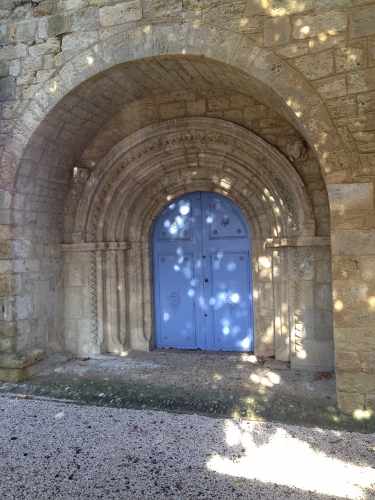 0 Comments
---
Adieu Languedoc


November 29, 2016
04:52 PM

Adieu Languedoc


Ten years ago we bought our house in the Languedoc- now there is a beautiful place name Langue d'Oc- doesn't it slip liquidly off the tongue ?

Langue d'Oc; the Land where they spoke the Language of Oc, the southern half of France where,when they said yes, instead of the shrill "Oiee" of the north they said the softer "Oc" of the south.

Now sadly the powers-that-be have decided, with a stroke of the pen, to do away with this beautiful name, now we live in Occitanie, a clumsy compound word which, even though it contains the word Oc does so in a word that seems to derive from a brand of toileteries.

Ah well, Sic transit Gloria Mundi.


0 Comments
---
How Billy McCarthy and WLRFM changed my life


November 23, 2016
02:33 PM

How Billy McCarthy and WLRFM changed my life



At the end of October in 1989 Sile and I opened our restaurant in Waterford which we called Dwyers. Into this project we had sunk our entire resources. We had sold our house in the country and brought our three daughters into town to live over the restaurant on Mary Street. This house was perfect for the job in every way but one- it was big enough to house our restaurant and the family with ease and was actually operating as a restaurant when we bought it- but (and this was a big but) it was on the wrong side of town and, although close to the centre of town, nowhere near either the passing trade or the fashionable shops. We had of course been aware when we bought, that this might be a problem (as had several bank managers who refused to fund us on the basis of location) but I was convinced that if the food was good enough the hungry burghers of Waterford would soon find us.
And to begin with that is exactly what happened. We had opened at the right time, just before Christmas, and I was not unknown in Waterford having been living around the area for about ten years and having worked in several Waterford restaurants in that time.
I don't think I realised at that time that Waterford was going to be a hard nut to crack. The city was well supplied with Chinese and Italian restaurants but a lot of the dining out was still done in the city hotels and the notion of a restaurant serving mainly French style food was new.
Once Christmas had passed we realised that, while the customers we had, were enjoying the food in Dwyers, there was a great public out there in Waterford who didn't know we existed, and even if they did were not going to risk being uncomfortable in a "posh" restaurant down a back street.
We knew that somehow we needed to tap into this base before we could ever become established in Waterford. Advertising was an obvious answer but that was, on our tiny budget, horrendously expensive.
At much the same time as we opened the restaurant there was a revolution happening on the airwaves in Ireland. Local radio, hitherto ignored, was reborn by the pirate stations and Waterford Local Radio- WLR- had risen from being a most successful pirate to become the official station for the town of Waterford.
Up in Kilkenny our great friend Sue Nunn was just starting working for Kilkenny Local Radio and she, at a course, had met and made friends with Bob Huston, who did the night show on WLR. She introduced us to Bob and he and his wife became customers in the restaurant.
It was then when I got a notion as to how, without spending money which we hadn't got, we might introduce ourselves to greater Waterford and so enlarge our client base. I put it to Bob that maybe he might like me to give out a few recipes on his show. Bob was immediately sceptical, and told me that recipes wouldn't have a place in night radio. "What you want is a slot in the morning" he said. "Come down to the studio and I will introduce you to Billy"
Two weeks later found me walking down the road to the studio on Georges Street (a mere two hundred yards from the restaurant) with two recipes hand written on sheets in my pocket and my heart pounding.
I needn't have worried. Billy and my rapport was immediate. For one thing he was as interested in food as I was, for another; he was one of the great broadcasters of his day.
Billy was a terrific talker, his voice was an instrument he used extremely well and he had no fear, but, and in this he is among the rarer of his species, he was also a terrific listener and capable of totally changing the tenor of an interview if someone provided an unexpected answer.
From the first moment on WLR I was easy with Billy, not only did he listen but he made eye contact- another rarity I was to discover as other interviewers tended to spend most of the interview reading up their next question on their sheets.
And so, and for the next twenty years, Billy and I spent fifteen minutes each Tuesday morning, across the studio desk talking food. I know that he used to enjoy my pieces; he used to sigh with relief when he saw me come into the studio knowing he was going to have a break from the bloodbaths of local politics. And, of course, I discovered that I thoroughly enjoyed them too. Very shortly Billy, the local hero par excellence,brought me, via radio, into the kitchens of Waterford and made me a bit of a local personality too.
People would recognise my voice on the telephone (I developed a whole repertoire of "I know that voice" stories) but principally local people began to trickle into the restaurant. Firstly they came for the birthdays and anniversaries but soon I realised, as they began to enjoy the food, that these people became our regular customers.
There was a second unexpected benefit that soon happened. Because of my exposure on WLR I was invited to do little pieces on national television and stories on the national press- nothing earth shattering , but just a nice piece of exposure.
When I closed the restaurant in 2004 and prepared to move to France I was lucky that Ardkeen Stores, where I was a consultant, took over the sponsorship of the show and did so for the next six years.
But somehow the "WLR effect" still pursues me. Even out here in France where we run our Chambre d'Hote, we are acutely aware that a large proportion of our customers are those which were listeners to WLR and then clients in the restaurant. We are also aware that without the "WLR effect" the Irish Nationwide programme wouldn't have visited and with that one stroke introduce our French venture to the rest of Ireland.
It was with great sadness that I heard of Billy Mc McCarthy's death last week. He was a consummate journalist, a great gourmet and a great friend. I am so pleased that Des and he got out to stay with us here a few years ago.


0 Comments
---
Dornford Yates


November 15, 2016
07:20 AM

Dornford Yates


This is a blog entry from eleven years ago today.
I wonder if I could read him now ?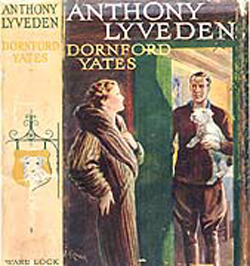 An original cover from 1921
I have never made any secret of the fact that my idea of comfort eating is mashed potatoes, a dish high in carbohydrates and fat.
Now at my advanced years I think I have to come out of the closet about my idea of a comfort read and introduce you to Dornford Yates.
Like mashed potato, in dietary terms, Yates has his faults, he is racist, misogynistic, class obsessed, jingoistic, and often writes prose of a tone so purple that one would be forced to call it puce.
Orwell called him the direct precursor of Fleming and his James Bond novels,(and he was not intending to flatter by that) he has also been credited with inspiring Enid Blyton and her adventure stories for children (now much discredited).
Yes I admit he is all of these things, but , if I want a moment of literary escapism having had my bellyfull of attempts to read uplifting works of literary merit, I go back and read and reread my Yates.
He was born in the 1880s and wrote best sellers during the first 50 years of the twentieth century.
He is most famous for his "Berry" series which could be called comedies of manners set in 1920s upper class, home county England and his "Chandos" novels which are straight thrillers with none of the sophistication of modern works but set at a time when the villain was a villain and possible either a Jew or a Hun.

But principally there is this wonderful British upperclass hero, Richard (who inexplicably is sometimes called William!) Chandos and his buddy Jonathan Mansell.
I have just finished re reading "Red in the Morning" a novel of this genre
first published in 1946.
In this, Gedge, the villain, dares to kidnap Chandos' wife Jenny.
As he rescues her from Gedge's clutches he says;
"You have laid hands on my wife, the punishment for that is death."
Wonderful stuff that, and when Chandos eventually throttles Gedge and then goes back to talk to Mansel the conversation goes like this;
"Our gentleman friend ? (he said)
"Is dead"
"Damn you William," said Mansel "I wanted to kill him myself"
With dialogue like that how can anyone fail to be seduced.
I first came across the Dornford Yates novels at home as there was a large selection of them in the bookcase in our drawing room.
As a voracious 12 and 13 year old reader , and this prior to the age of television, I devoured them whole.
This provides the necessary nostalgic suspension of critical thought from my analysis of Yates' Oeuvre.
At that age his works were to me perfect expressions of chivalric nobility and all that I could ever want in terms of heroism and integrity.
As I did mature a little with the passing years I began to see that maybe he was not quite the liberated man I then aspired to, but now, in my middle age, and having totally forgotten all of the plots, he is perfect to return to.
If you want to give him a twirl I would recommend a duo of books. Anthony Lyveden, and its sequel, Valerie French.
These are probably his best works and I feel bear comparison with the atmosphere of mystery achieved by Alain Fournier in Le Grand Meulnes.
The best way to read them is with a patient spouse nearby who would appreciate the occasional guffaws as little vignettes of British chauvinism drop from Yates pen,and could stand being related same.
Despite all I still think he is a damned good read.
0 Comments
---
First Clementines


November 14, 2016
05:37 PM

First Clementines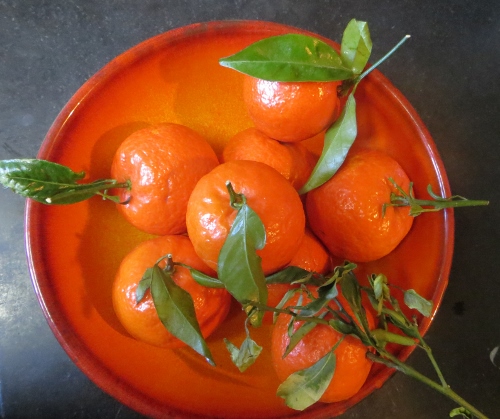 0 Comments
---