---



Bocuse Funeral


January 26, 2018
09:50 PM

Bocuse Funeral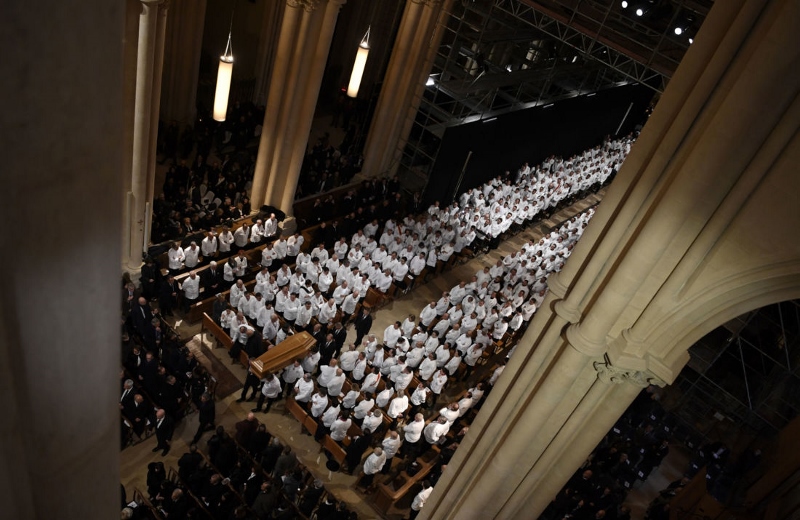 Chefs in whites fill the pews in Lyon Cathedral for Paul Bocuse's funeral.
0 Comments
---
Bocuse in Ireland


January 24, 2018
09:02 AM

Bocuse in Ireland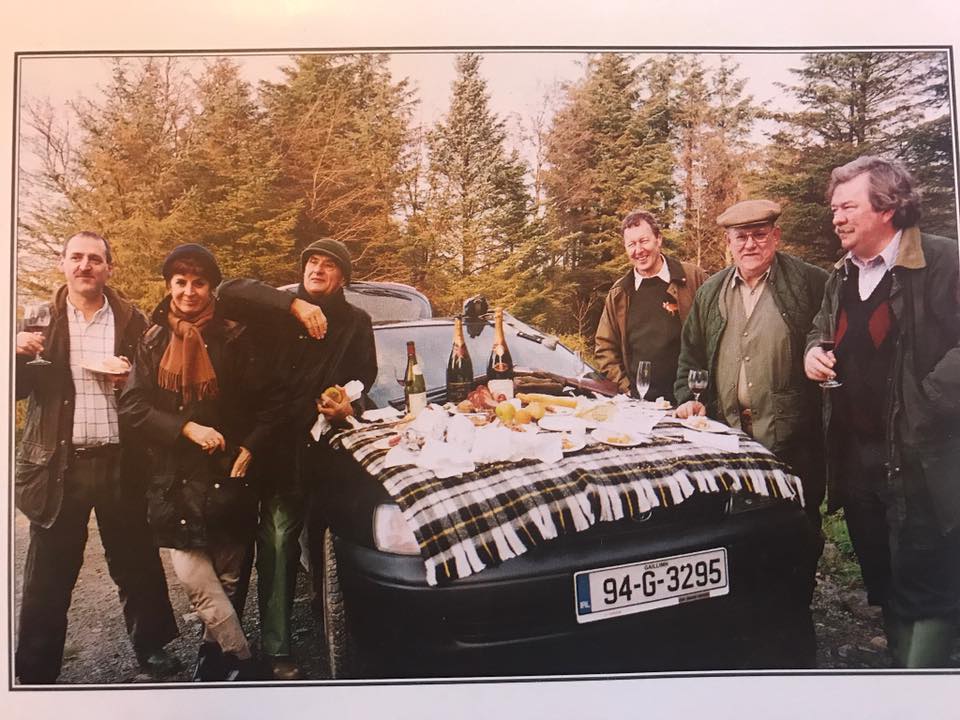 This picture (courtesy of Myrtle Allen of Ballymaloe via Ruth Hegarty, and possibly taken by Gerry Galvin of Drimcong House) was taken near Dromoland House in 1994.
Ireland were that year hosting the Euro-Toques AGM and this was a side party having a picnic during a shoot.
It shows:
Michael Ryan from Arbutus Lodge in Cork later Isaacs in Cork , Paul Bocuse with possibly his wife, Daniel Rameau from Luxembourg, Pierre Romeyer from Belgium and John Howard from the Coq Hardi in Dublin.
It was before my time in Euro Toques, I think I joined the following year, but I met most of those photographed except the great Bocuse himself.
0 Comments
---
Silver Sandalled Feet


January 20, 2018
08:43 AM

Silver Sandalled Feet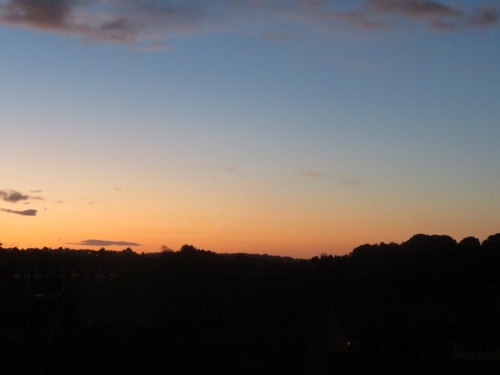 "And then the dawn, with silver sandalled feet
Crept like a frightened girl"
Oscar Wilde nails winter sunrises.
0 Comments
---
Lost in Translation One Hundred and Twenty


January 18, 2018
09:18 PM

Lost in Translation One Hundred and Twenty


I am fascinated by the word Courbature- at the moment it comes up constantly in ads on the TV here in France, it is, it appears a symptom of 'flu.

The best dictionary translation seems to be ache- but this is complicated by by the same word also referring to a disease in horses.

The Good Larousse gives a short etymology saying it is a joining of court (short) and battu (beaten) which would ( to me) indicate feeling like one had been briefly beaten- good description for the aches you get at the onset of 'flu- but somehow- it doesn't convince.


0 Comments
---
Adieu, Monsieur Gramage


January 15, 2018
02:43 PM

Adieu, Monsieur Gramage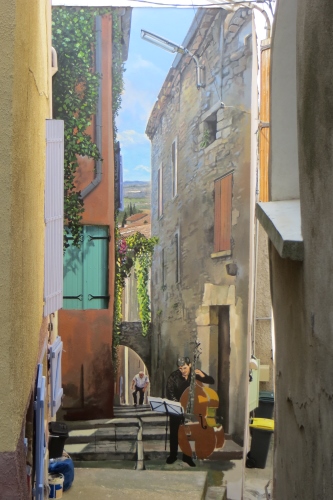 Since we came to Le Presbytere for the first time our one constant on Rue Lentheric has been Monsieur Gramage who lives just three doors down the street from us.
It is very sad to see the condolance book outside the door this morning which tells us that he died last night. He was, his daughter tells us, 92 since October.
He was the most wonderful gentle man and to us he was Thezan, always a greeting, a handshake and a smile.
On hot days in summer he would sit on his little stone bench at the top of Rue del Catet- "to catch any breeze" he told me.
The last time I talked to him he was walking up from the Super U with his groceries, I stopped and asked would he like a lift "No" he grimaced" they have said I have to walk"
I love that when Olivier Costa painted the Trompe l'Oeil in Del Catet they showed M. Gramage puffing up the stairs in the background.
It is certainly no coincidence that just this morning I have discovered that his christian name was "Angel"
We will miss him.
0 Comments
---