---



Garabit


April 23, 2017
05:09 PM

Garabit

We are just back in France after our longest holiday in Ireland since we came here in '08/'09.
It was a bit of a job lot, over a period of three weeks we tried- and sometimes failed- to see as many old friends and relations as we could. This gave us a punishing schedule encompassing Dublin, Mullingar, Thomastown, Waterford and Cork. Punishing, only in the amount of times we had to travel, meeting the people was a delight- as was spending the first night in 24 in our own bed last night.
Picture is the Viaduct of Garabit. Pictured from a rest air off the motorway (we drove this time) in the Auvergne where we took this on our way up to Cherbourg. Designed by one M.Eiffel as a practical work after his radio mast in Paris it was, in its time(1842), the tallest railway bridge in the world. Still in use, we hope to take the train which passes over next year.
0 Comments
---
Martin on the Beach


March 28, 2017
02:21 PM

Martin on the Beach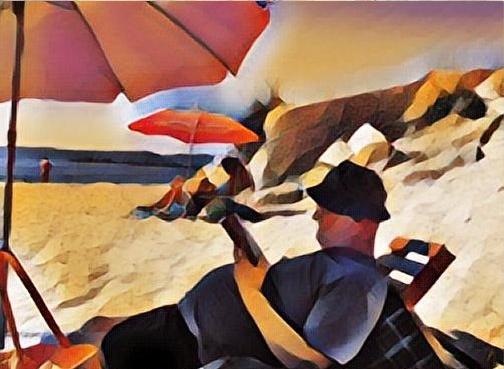 0 Comments
---
Dwyers Washington Street.


March 23, 2017
12:53 PM

Dwyers Washington Street.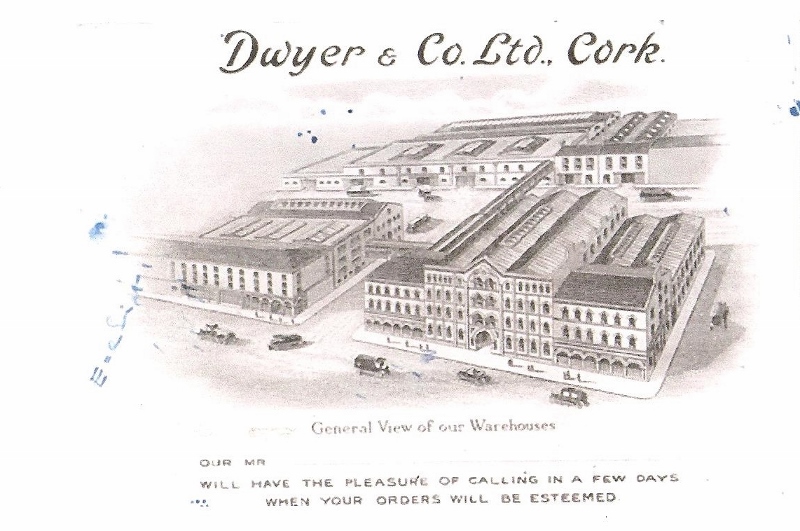 The old picture of Dwyer and Co. on Washington Street in Cork, was in fact a calling card from a commercial traveller from the company.
It says ""Mr Blank will have the pleasure of calling in a few days when your orders will be esteemed"
Dwyer's employed a lot of travellers on the road, one for each department. A story is told about one booking into a hotel in Letterkenny one winter and, when he came down to breakfast finding eight other fellow reps eating there, all from Dwyers of Cork !
0 Comments
---
Lost in Translation One Hundred and Fifteen


March 16, 2017
10:06 AM

Lost in Translation One Hundred and Fifteen


A traditional Quincallerie shop in Montlucon yesterday.
Quincallerie is one of my favourite French words .

Because the original kitchenware or hardware shops in France traded in goods in iron and steel and these articles tended to rattle (French clinquant.) Quincalleries (there I've used it again !) are one of the few places which can boast an onomatopoeic origin to the name of their metier,
- for non-french speakers it comes out as something like Kan-ki-ary.
0 Comments
---
Unmarried Mothers.


March 12, 2017
09:00 AM

Unmarried Mothers.


At the moment I have an anthology called Windharp by my bed, edited by Niall Mac Monagle (where would Irish Poetry be without him ?) and given to me by daughter Eileen, it is subtitled Poems of Ireland since 1916.
It includes this one from Austin Clarke written in 1963 called:

"Unmarried Mothers"

In the convent of the Sacred Heart,
The long room has been decorated
Where a bishop can dine off golden plate:
An Oriental Potentate.
Girls, who will never wheel a go-cart,
Cook, sew wash, dig,milk cows, clean stables
And, twice a day giving their babes
The teat, herdlike, yield milk that cost
Them dearly, when their skirts weretossed up
Above their haunches.Hook or zip
Has warded them at Castlepollard.
Luckier girls,on board ship,
Watch new hope spraying from the bollard.

This was written, do not forget, in 1963.
54 long years ago.
Plus ca change...................


0 Comments
---